"Help, I need to be visible".
I am Mary and I work as a self-employed event planner. My business is just a year old. In total, I have had only 8 events delivered. My journey with SEO began when I was told that I need visibility.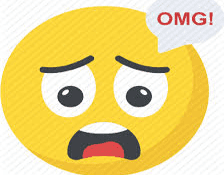 For those who might not understand. Visibility in this context means for my business to be in eyesight on the webpage. Each day, I began to search about SEO. I needed my online business to be visible and search engine optimization was one of the solutions. Guys, know your business has to have a website before you can optimize any search engine (umm, google is like the only search engine everyone uses but there are others).
So, let me explain what SEO means. It is the process of ranking your business on the top pages of a google/ Bing search result. Usually, depending on how you optimize the search engine you can be on the first search result page.
In addition, based on my learnings about SEO, it can be grown organically. It depends on your content. The titles, words in your content matter. They have to be related to your business. The thing is get your keywords and put out content on such. It helps your search result ranking.

Well, I continued my search and got information. However, I still resulted in using the services of a "professional" in that area. Why did I use the services of a professional? I need it happening fast. Money has to flow in (LOL). Okay, let me share some of the advantages of SEO, basically how it has helped my business.
One of the advantages of SEO is that it helps people find you. People usually just enter keywords when searching for a service, product or anything. So, SEO makes it easy for the person to find your business. Not to compare but SEO is more precise when it comes to your markets unlike paid ads that are displayed to everyone. SEO makes it that whoever sees your business was searching for that service. You literally pop up in front of people who need your service.
Another good thing is that it drives traffic to your website. People view your website. This SEO thing can be done by you or a professional. Either way, it is a cheap, very cheap solution for your business visibility.
Finally, you guys cannot learn everything about SEO from this short story. Check out the video below by neil patel. Wish your business the best.