Skip the norm and Invest in her dream
You love the idea that your partner wants to build something. Since she shared her business idea with you, your heart has been jumping for joy. However, you haven't found the perfect way to invest in that vision. Well, we've made it easier for you to show this side of yourself.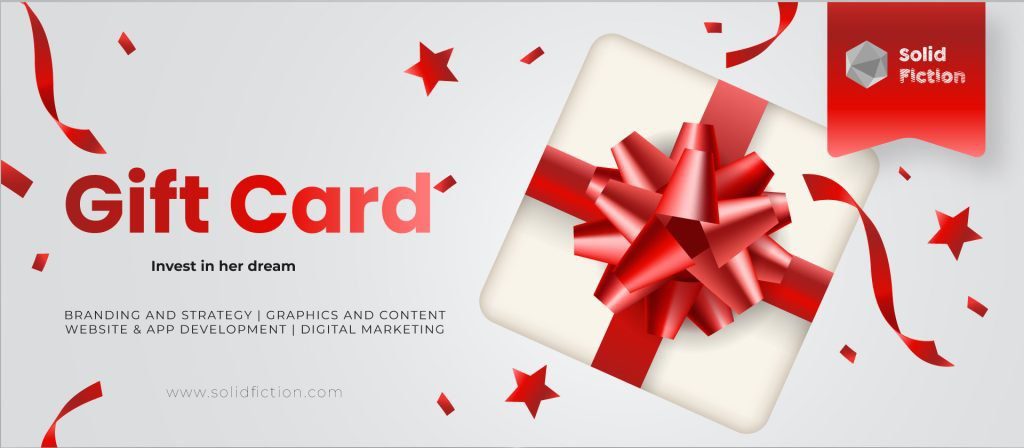 Getting her a "Solid Fiction Gift Card" gives her access to a digital team that is caring and competent. We take off the stress that brings her to second-guessing or shutting off the idea/ business. Together, we birth and grow her dream business at the best prices. 
Here is what a Solid Fiction Gift Card gets her:
Websites & apps built for our users
Frequently Asked Questions